February 18 - April 01, 2021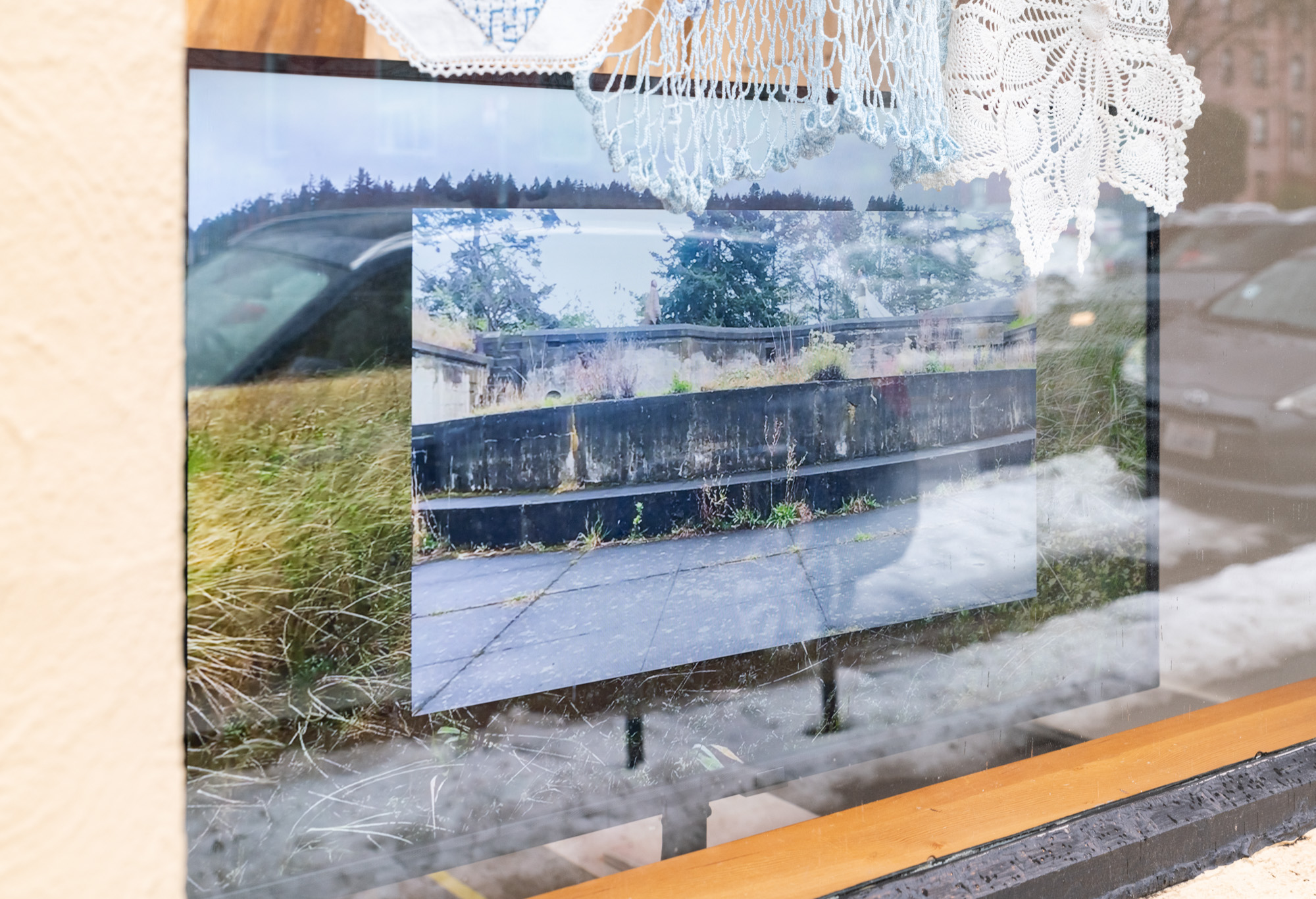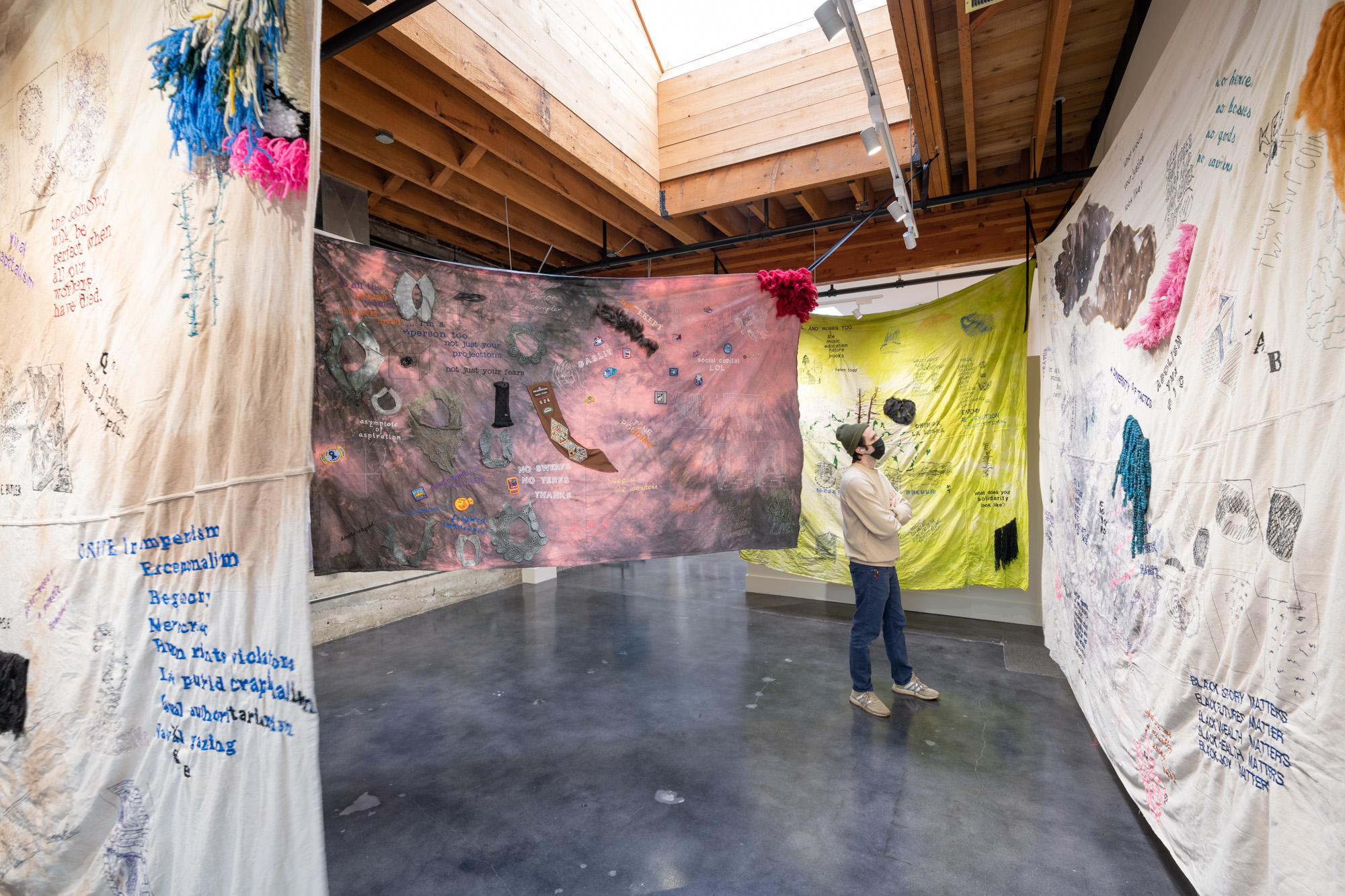 Photos courtesy Mario Gallucci © 2021

(Portland, OR) Fuller Rosen Gallery is pleased to present Things that have to do with fire, a solo show of new work by Portland-based artist Vo Vo. Their newest series of video, print and large-scale textile banners focus on the social, racial and environmental upheaval during the summer of 2020. Led by the ideals of Black Lives Matter, Antifa and their own background as a radical educator, Vo's solo show investigates the multitudes of activism and is a call for social justice and global solidarity.

Come with curiosity. Approach with openness.




As a 14-year-old I was radicalized by a free contemporary art exhibition downtown. It was a compendium of John Pilger's journalistic and film work, enlightening me on environmental justice, Indigenous sovereignty, global border conflicts, war reportage, and corporate exploitation. A hand had reached in and switched on the light. Whilst in no way comparing my meagre blip with the gargantuan reach of Pilger's work, I similarly seek to open an awareness with questions, analysis, knowledge and curiosity; with the hope of reaching towards a trauma-informed, disability justice, harm reduction, and transformative ideal. With the hope that it can plant seeds of learning, discomfort, expansion, conflict, and exploration.

A recent immigrant to the States and a kid of Vietnamese refugees, I often witness the centering of the United States in any dialogue around oppression. Anti-Blackness, militarism, imperialism, colonization, capitalism, racism, environmental degradation and the pandemic are all global problems we face. Don't let the media crud machine convince you these are only "American issues." Opening up to international solidarity means gathering insight to creative, inspiring, and proven strategies to create better worlds.

Anyway, here are some sketches from my proverbial notebook for you:



Anarchists and anti-fascists have been constructed as puerile, unthinking Neanderthals whilst we seek to end exploitation and abuse of state power; by doing and building capacity.

We don't do it for kicks, we do this out of necessity.

We hold a multitude of experiences and perspectives; we are philosophers, builders, teachers, social workers, mutual aid providers, carers, retail and service industry workers, union organizers, health workers, academics, immigrants, refugees, BIPOC, parents, grandparents, students, and young people. We are compelled by a desire for justice and fueled by the astonishment caused by oppressive and repressive violences. Many critics have come from a spirit of protectionism, bringing in property relations and capitalism as a "tsk tsk" response. We ask people to move away from individualistic and materialistic concerns, and towards collective concerns of the basic human rights for communities to stay alive; to thrive with dignity and feel connectedness and belonging.



This past year, these diametrically opposing weights at each end of the scale have appeared in many forms: debates over mask-wearing, conflict around providing lifesaving financial aid, how we as a society prioritize an abstract economy, convenience and instant gratification over the lived realities and safety of our workers; resulting in the subsequent continued spread of a vicious global pandemic. We find ourselves calling for a unity when again dominant colonial culture and whitewashed liberalism seeks to decide that point of unity.

Consider the questions posed here today. Consider how your actions were to change if you looked beyond your personal, or domestic, needs and experience. Consider tangible steps you can take towards furthering people power, and social and racial justice.




Vo Vo (they/them/theirs) is a radical educator of 11 years in over 20 countries in inclusion, racial justice, intercultural communication, Trauma-Informed Care, De-escalation and Restorative Justice. They have trained staff and board members from over 300 organizations in Oregon and Washington since immigrating to the United States in 2014. They are an editor of an internationally renowned publication, speaker, curator, artist and musician who has exhibited and toured in Australia, Germany, Indonesia, The Netherlands, Singapore, Croatia, Mexico, Finland, Denmark, New Zealand, Vietnam, Sweden, Malaysia, and the United States. They have curated for IntersectFest: A Festival For and by People Of Color, now in its sixth year. It has featured over 200 Black, Indigenous, and POC artists, including dancers, poets, filmmakers, curators, visual artists and more.

Vo Vo primarily works in textiles, embroidery, weaving, and furniture. Their installations seek to interrogate power dynamics and structural oppression while challenging histories and realities of imperialism, white supremacy, and colonization. They continue to explore support strategies and models of community care within a post traumatic social landscape, focusing on the resilience of BIPOC, LGBTQIA2S+, and disabled communities.