NO SANCTUARY

Panteha Abareshi and Kayley Berezney
December 17, 2020 - February 04, 2021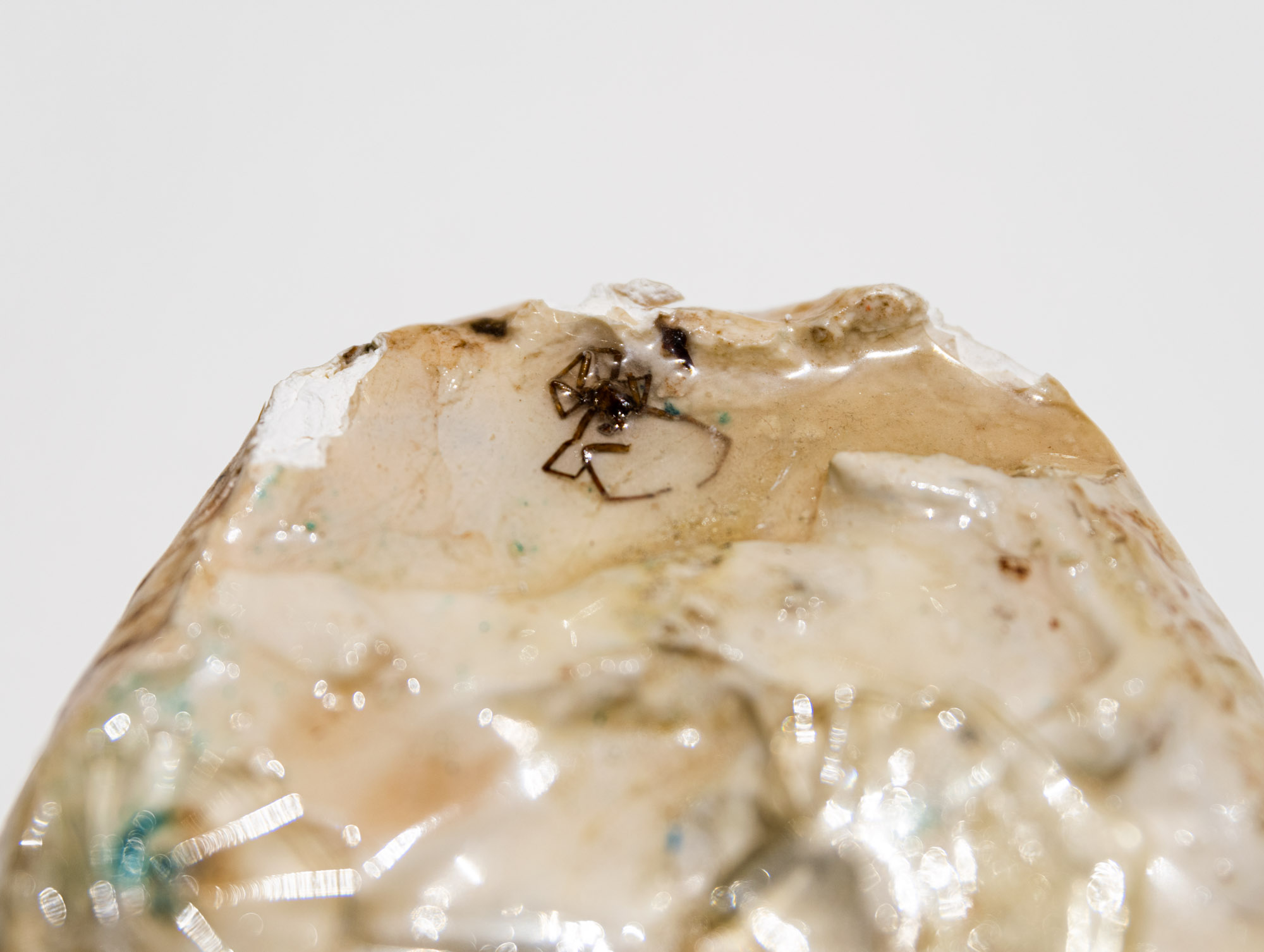 Photos courtesy Mario Gallucci © 2020


(Portland, OR) Fuller Rosen Gallery presents NO SANCTUARY, a two-person show of new work by Panteha Abareshi and Kayley Berezney. Set against the backdrop of a global pandemic, NO SANCTUARY explores the intimate relationship each artist has with their own health. Panteha Abareshi's practice is rooted in their existence as a body with a genetic blood disorder that causes debilitating, chronic pain. In their video and performance work, Panteha uses their body as the subject to navigate treatment, isolation, and identity in a society that has labeled them 'fragile' or 'unhealthy.' In Kayley Berezney's sculptural installation and paintings, she references the body at rest as objective material. Plaster and expandable foam create a visual language surrounding cancer and its treatment.

Kayley's gallery-exclusive publication, Hoping and Doping, is now available in the gallery and online for purchase.

Opening weekend December 17 - 20, 12-5 pm.

Email fullerrosen@gmail.com to schedule a viewing appointment or stop by during open gallery hours.

Panteha Abareshi's condition and hospitalization have informed their perceptions of body and self almost their entire life. Their practice is an exploration of these identities, articulating the fear, insecurities, and confusion around their own illness. In their use of performance, video, and sculpture, the goal is to make viewers aware of their own body, the realities of mortality, and the complexities of empowerment in the face of literal powerlessness.



In their video FOR PARTS, Panteha contemplates how the body changes after receiving prosthetics and medical implants. They perform a series of physically challenging positions and movements with a pair of crutches, breaking away from the able-bodied standard of performance, appearance, and behavior that dictates what is considered 'human' and 'subhuman.' They confront living with a body that is becoming defunct, and the process from body to machine, from organic to inorganic.

Kayley Berezney's work in NO SANCTUARY documents moments collected from the body at rest. Each of the varied plaster and expandable foam sculptures exist as a gesture or implied action; a head laid on a pillow, a makeshift chair to sit in. Some of the pieces are especially cranial, showing their weight and exhaustion atop a foam base.

The plaster sculptures are molds taken from places the artist often frequents in her Brooklyn neighborhood—their imprinted surfaces feel at once manufactured and organic. Upon further inspection the materials begin to reveal themselves. A deep maroon stain pools at the surface of Almonds and Wine, the materials list reads like some sort of potion: wine, Ibrance 100mg, almonds, almond oil, salt, plaster of Paris, epoxy. The addition of these items imbue the plaster objects with a charged power, aware of its state of constant change and a reminder that they will eventually break down.


Panteha Abareshi
(b. 1999, Montreal, CA, they/them) is an artist based in Los Angeles, CA. Their practice centers around performance, video, and installation in relation to their life with sickle cell zero beta thalassemia. Panteha's work has recently been featured in
Hyperallergic
and
Bitch Magazine
, and their own artist book
I AM INSIDE THE BODY
was recently published by Sming Sming Press. Their public art installation
I Do Not Know What Safety Is
can be viewed on a billboard in Brooklyn on the corner of Park Ave. and Emerson. In August, they led two nights of conversation at the ICA LA titled
Filling the Void: Confronting Ableism
in the Art Space where they spoke on the vital need for disabled perspective in the gallery/museum space. They have been a resident at Human Resource LA, and are currently studying at USC Roski School of Fine Art.
Kayley Berezney
(b. 1991, Rochester, NY, she/her) is an interdisciplinary artist based in Brooklyn, NY. She holds a BFA in Painting & Sculpture from The College of Saint Rose and an MFA in Contemporary Art Practice from Portland State University. Berezney has exhibited throughout the United States including Massery Gallery, Piccotte Gallery, Essex Gallery, Mad Lark, Center for Art and Design, Silent Barn, Pioneer Works, Littman Gallery, Disclaimer Gallery, and Field Projects. Since 2013, Berezney has been a member of Big Irv's; an artist collective and gallery. She currently works at a mural company and has been active in bringing a voice to disabled and chronically ill artists through her project Victory Dolphin Grrls. Her exhibitions have been featured in
Portland Mercury
,
The Oregonian
, and KOIN 6, among others.

NO SANCTUARY is funded in part by the Regional Arts & Culture Council