Loopholes
Devin Harclerode and Laura Camila Medina
August 27 - October 04, 2020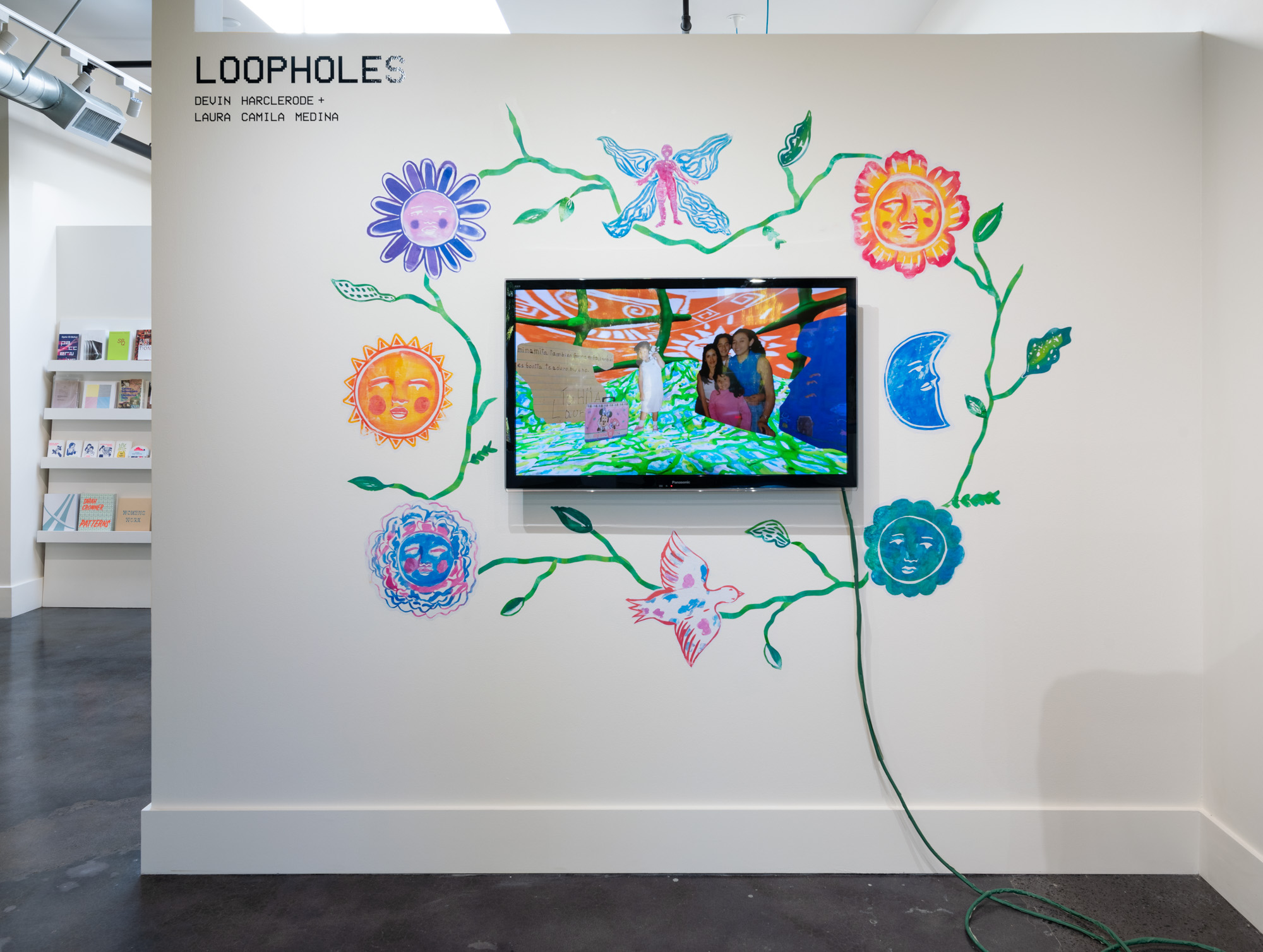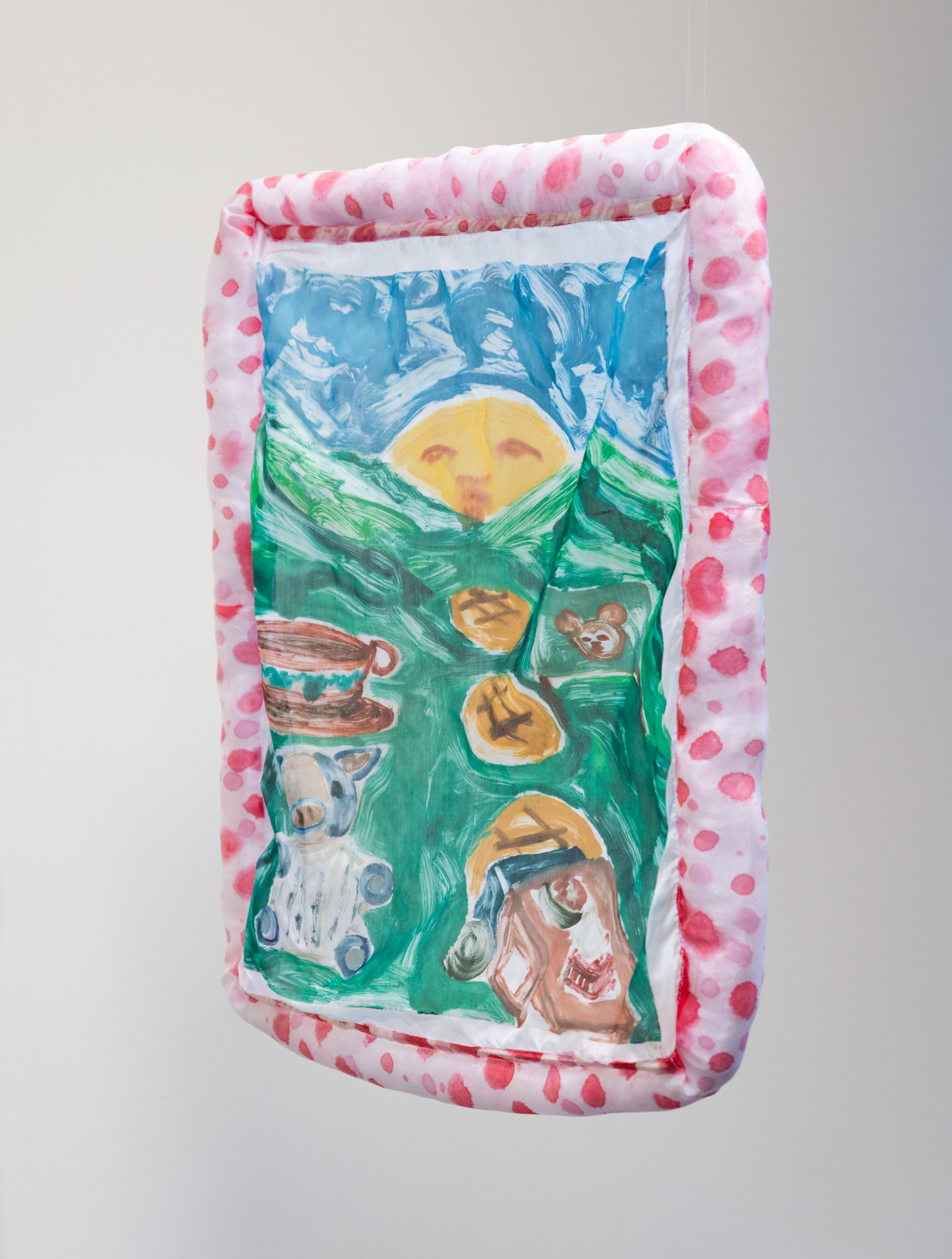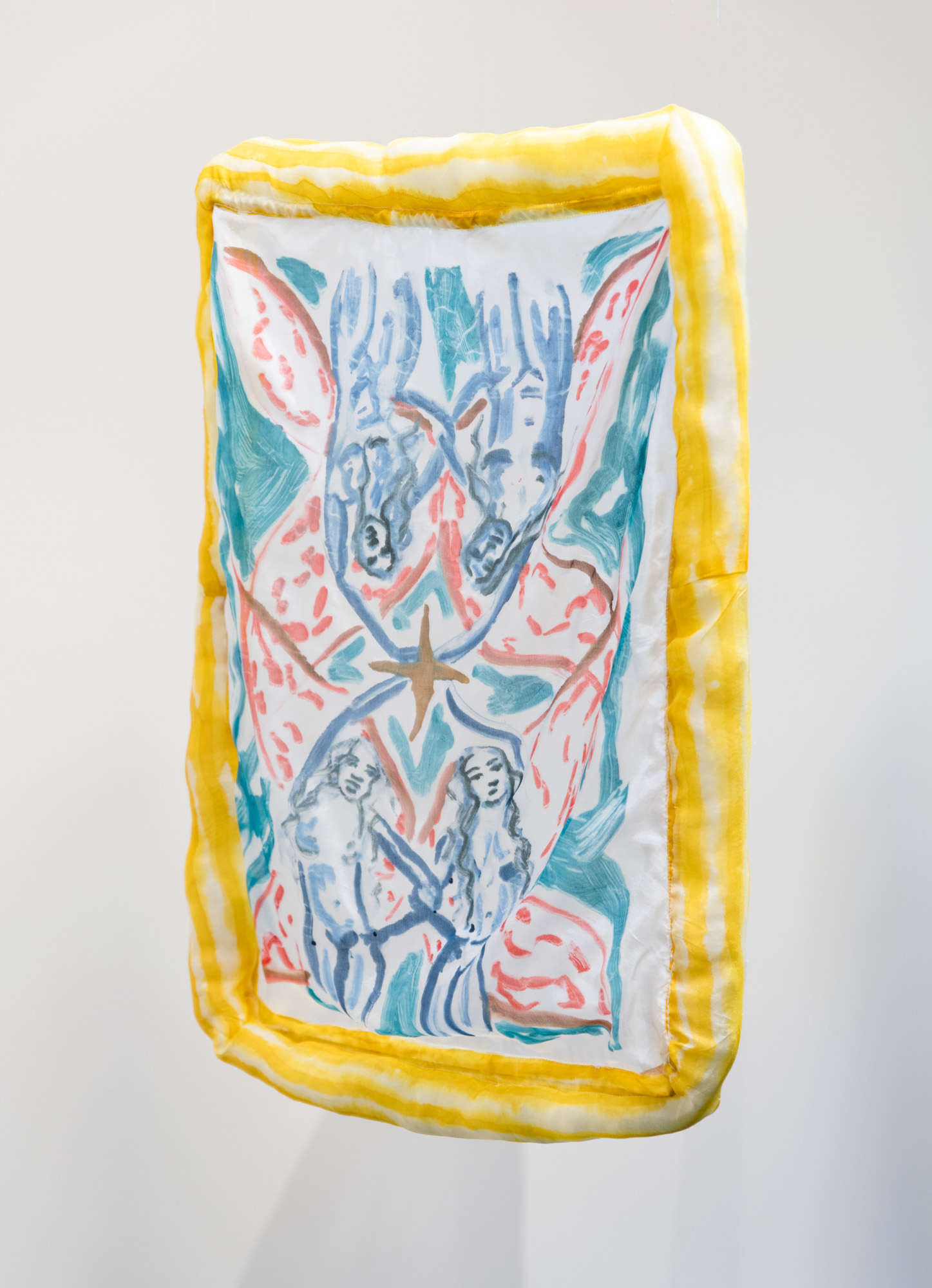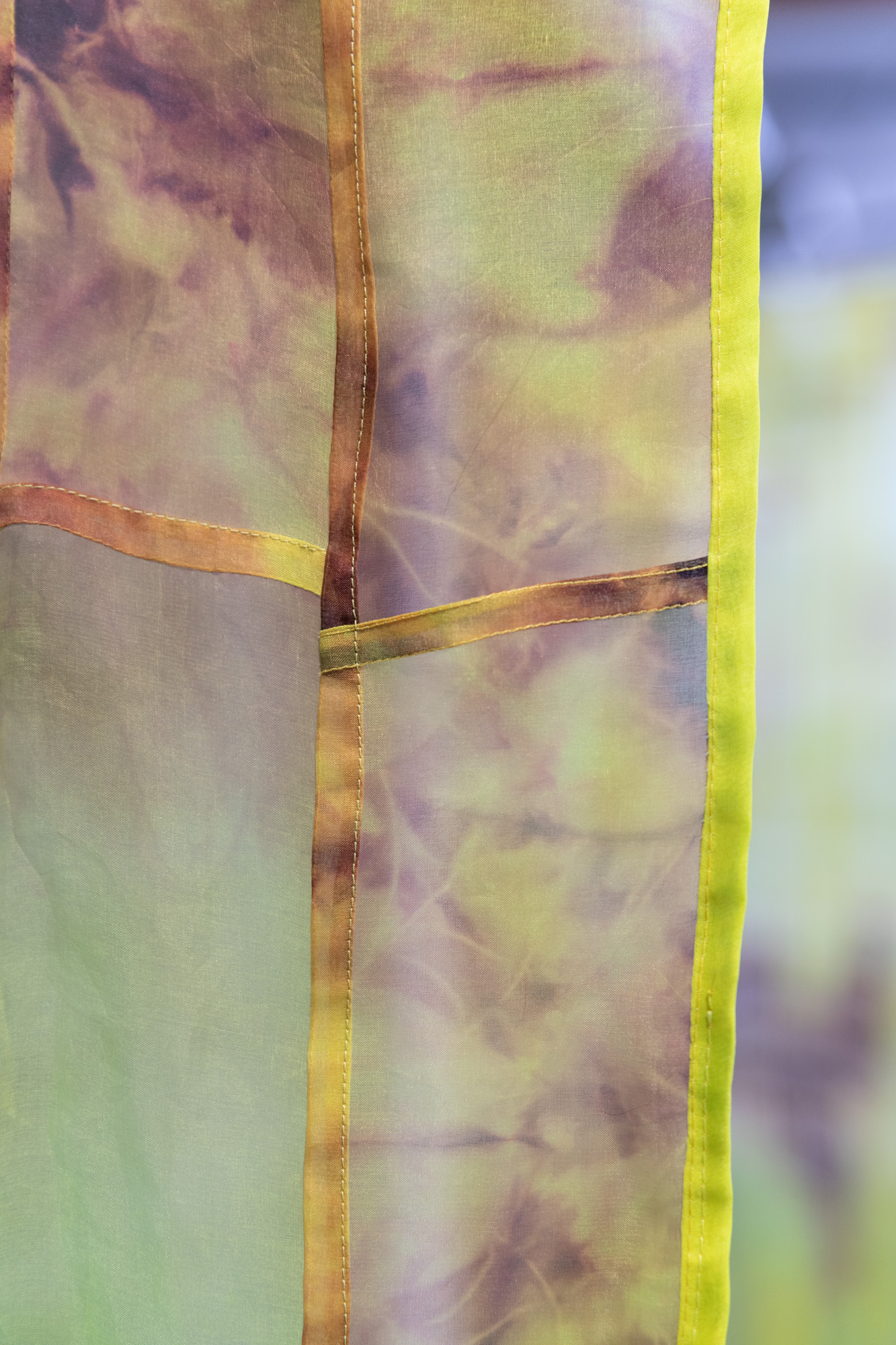 Photos courtesy Mario Gallucci © 2020



(Portland, Oregon) Fuller Rosen Gallery proudly presents Loopholes, a two-person show featuring new work by Devin Harclerode and Laura Camila Medina. Loopholes explores myth-making as it relates to personal experience, memory, and manipulation. Harclerode and Medina use a unique lexicon of symbols, language, and imagery to guide the viewer through their constructed realities. Loopholes will be the first show at Fuller Rosen's new location at 1928 NW Lovejoy St.

Harclerode's installations in Loopholes center around reproductive justice and the reproduction of myths in connection with laws that restrict abortion access. She co-opts the language of right-wing conspiracy theorists in her faux DIY videos on how to access reproductive care outside of the current healthcare system. Medina, using a VR platform, re-constructs her fragmented memories of growing up Colombian in the United States. The bright hues and unique aesthetic of her virtual sculptures and drawings invoke longing and nostalgia, inviting the viewer to practice remembering their own experiences.

In her research-based practice, Devin Harclerode uses speculative discourse to explore fluidity (teasing the barrier between magical thinking and logic), softness (weaponizing the malleable and bruised), and monster birth (alter egos for reproductive disembodiment). Her work in this two person show reflects her recent time spent in Utah, a state whose cultural myth-making translates into legislation that violently restricts and oppresses the non-ruling class. Devin's installation centers on floating hypothetical system-exits to accomplish reproductive justice.

In Loopholes, Devin misuses cues from both feminine and masculine versions of right-wing survivalist culture, while incorporating abject "feminine" associated imagery. Her show with Medina consists of multiple video installations playing DIY videos explaining how to access abortion outside of patriarchal health care systems. The videos exist amongst sheer curtains, a communion with domesticity that flirts with the hope of transparency within a body politic.

Laura Camila Medina bases her practice around memory and identity as a response to personal, cultural, and historical research. Her work utilizes a unique combination of traditional mediums within digitally constructed spaces to create immersive visual analogies of cultural hybridity. Medina engages in a practice of self reflection as a means to create a personal mythology. This mythology brings her closer to building her own world, both real and imaginary, where her identity becomes whole.

Her work in Loopholes, alongside Devin Harclerode, explores the materiality and recreation of memory through hand painted silk monotypes, papier-mâché and soft sculptures, a wheat paste mural, and a video manifestation of a virtual reality memory sculpture garden. This multi-media installation centers around Laura's internal world, her memory palace, which allows her memories (both painful and beautiful) to coexist and create a meaningful narrative. Laura hopes to motivate the audience to uncover the memories that lie inside all of us, in order to understand our humanity and build solidarity with one another. Walking through a memory garden, do you stop and smell the flowers?



Recordar es Construir now available to download.
Devin Harclerode
(b. 1991, Florida, USA, she/her) received her BFA from the University of Florida and her MFA from Virginia Commonwealth University. She is currently a visiting assistant professor at The University of Florida in Gainesville, Florida. Recent solo exhibitions include Boundaries (2020) at Museum of Contemporary Art, Salt Lake City, UT, Prolapse (2018) at Public Pool Gallery, Los Angeles, CA and Maternity Leave: Para-natural Pregnancies (2017) at Sediment Gallery, Richmond, VA.
Laura Camila Medina
(b. 1995, Bogotá, Colombia, she/her) is an interdisciplinary artist born in Bogotá, Colombia. Her work has been shown at the Center for Contemporary Art & Culture, PLANETA New York, Wieden + Kennedy, and with Nat Turner Project. She was awarded the New Media Fellow at Open Signal, Artist in Residence at the Living School of Art, and most recently the IPRC Artists & Writers in Residence Program. She earned her BFA at the Pacific Northwest College of Art and is currently based in Portland, OR.