American Hex
Christine Miller and Brittany Vega
February 01 - March 14, 2020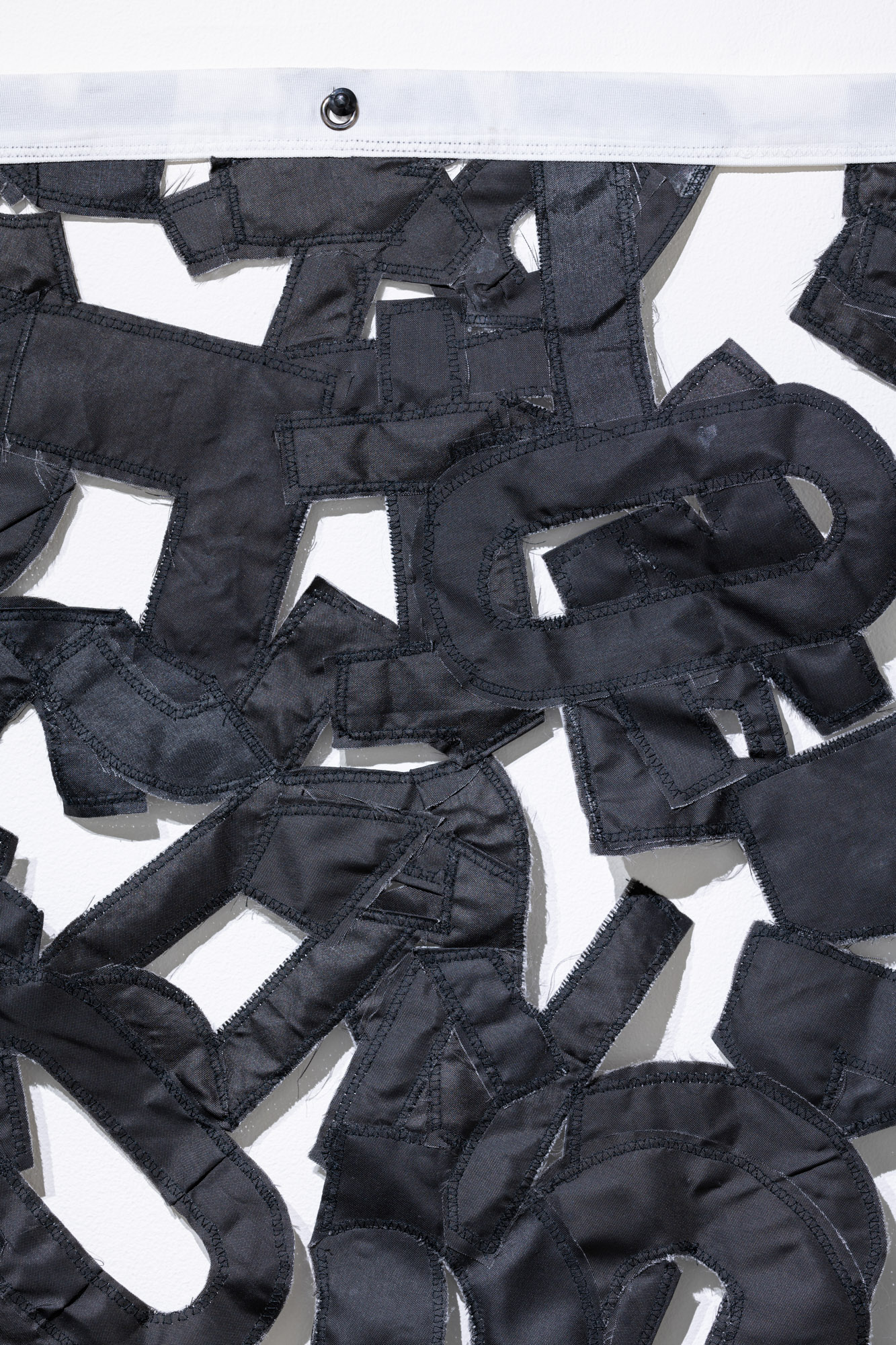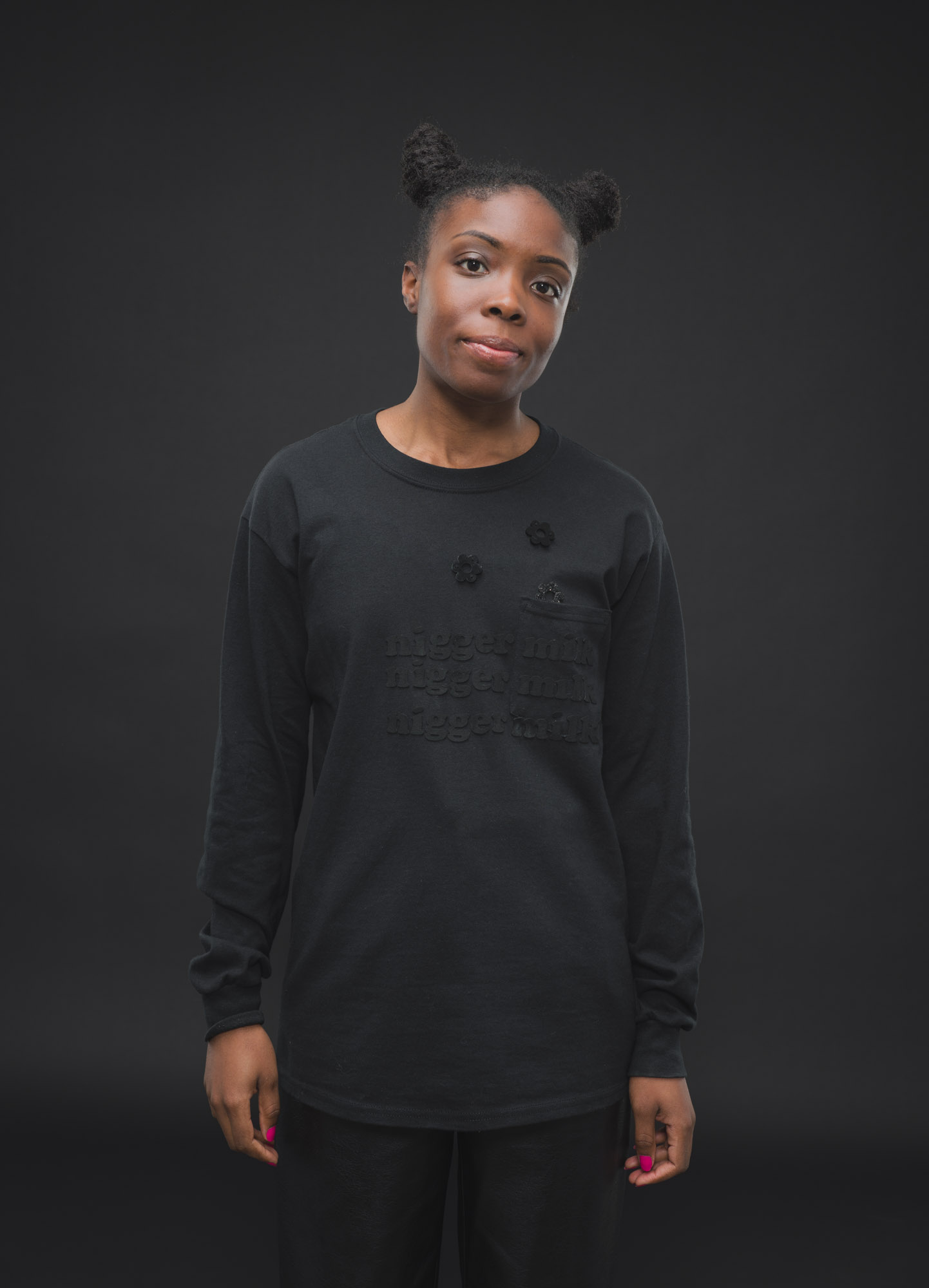 Photos courtesy Mario Gallucci © 2020





Order a copy of My Black is the Color of the Sun from our gallery shop.

Miller and Vega's varied practices center on the artist as collector, and use their personal archives to shed light on the ills of contemporary American culture. American Hex points to the problematic and charged symbolism an object can hold. Vega, using her own collection of flags, highlights the complications of patriotism and demonstrates the confusion, frustration, and hate that exists in our current political system. Miller's personal collection of Jim Crow-era memorabilia is a reminder of the racism that continues to plague our country like a curse. American Hex will run through March 14, 2020.

In American Hex, Christine Miller pulls from her own collection of racist memorabilia to highlight the continued racism against black communities today. Her confrontational work is an attempt to "neutralize" these hateful Jim Crow-era objects, while bringing attention to the disgusting nuances of racial disparity and stereotypes that still exist today. Her background in apparel and pattern design inform her elevated, editorial aesthetic. The retail-ready, laser cut finish entices the viewer into approaching the racist "Americana" and questions what part of black culture isn't for sale?

Miller has been collecting racist memorabilia as a way to get them out of the wrong hands, and present them as a teaching tool for tolerance, rather than the vitriolic ideas they embody. While there is an almost impulsive urge to destroy this kind of "Americana", Miller chooses to boldly present them in a new light. Her work mines the shadow archives of American history and reveals the root of ongoing racial tension in 2020.

In addition to her collection of "neutralized" racist memorabilia, Miller has created three discrete pieces of clothing emblazoned with phrases found in Jim Crow-era propaganda. Situated in a NFS (not for sale) retail area of the gallery, the artist almost taunts the audience with something they can't have. In collaboration with Fuller Rosen, Miller has created a deeply personal artist publication titled My Black is the Color of the Sun which digs deeper into the effects of racist stereotypes on individual black identity. The gallery will host a book launch February 22 from 6-8pm.

Drawing inspiration from our current political turmoil, Brittany Vega's work in American Hex is the result of constant political overloading, as well as a daily CSPAN addiction. She conflates the TV channel with a "slowed down theatrical play". This connection is evident in Horrible Moral Squint I and II whose title is a phrase used in Richard Bolt's play A Man for All Seasons, and recently quoted during impeachment testimony.

Having experience in the flag industry, as well as being one of the younger members of the Portland Flag Association, Vega uses her insider knowledge of flag history, etiquette, and construction to undo and refabricate the pieces. A Rough Transcript uses cut and sewn letters from her collected flag archive to create a new flag, a mix of illegible and jumbled black text. Made in tandem with the release of the Mueller report, A Rough Transcript emphasizes the confusion of mediated text, the inability to absorb information, and their tendency to be convoluted and uncertain.



Christine Miller
(b. 1990, New York, NY, she/her) is a mixed media visual artist and curator based in Portland, OR. Miller received her BA from Hunter College, and studied textile and surface design at the Fashion Institute of Technology. Miller's artistic and curatorial practices center on bringing underrepresented artists to the front of the Portland art community and beyond. Her curatorial debut
Brown Sugar Where We At?
was a collaboration with nine other Portland-based black woman/femme visual artists with the goal of seeing more diversity among local creatives and representation in contemporary art conversations.
Brittany Vega
(b. 1990, Bradenton, Florida, she/her) is a multi-media artist working in Portland, Oregon. Her work explores the political and cultural intersections of an American identity. Vega uses the symbolism and associations of charged political objects as a means to investigate the fusion of the self and the participation one plays in their own American-ness. Being a daughter of an immigrant father, Vega uses her artistic practice as a place to experiment and understand the complications of being biracial with the advantages of whiteness.
Vega received her BFA from Memphis College of Art and earned her MFA from the Pacific Northwest College of Art. She has exhibited regionally and nationally, and has led multiple curatorial projects. In 2016, she was accepted as a fellow in Kansas City's Mid-America Arts Alliance Incubator, Artist Inc Live. Most recently, Vega exhibited work in
Gathered
as a selected artist for Portland Textile Month. She is also the co-operator of
Off The Cost
, a growing online resource promoting opportunities for creators that have no application fee.