Ambrosia
Grace Stott
October 15 - November 19, 2020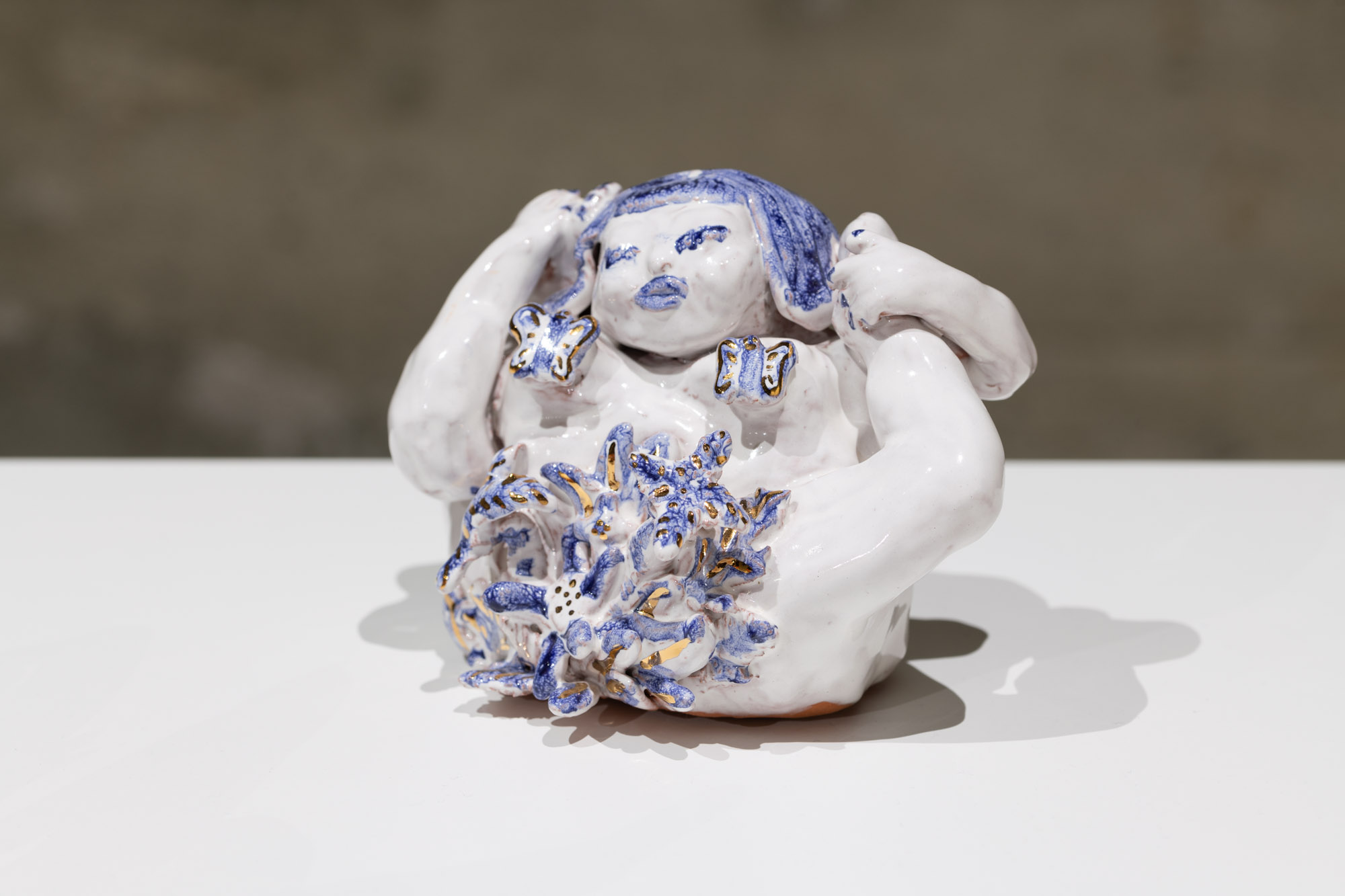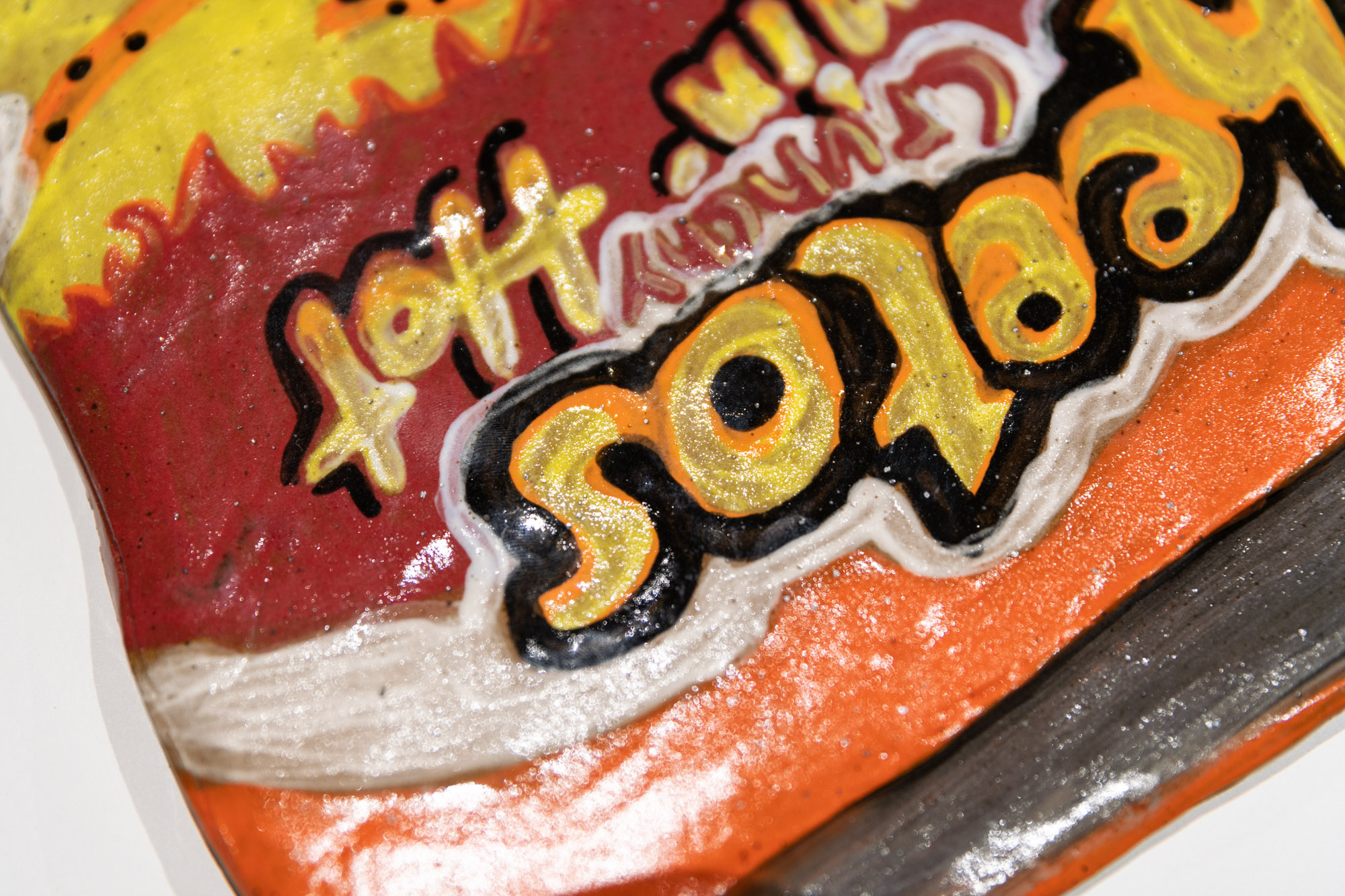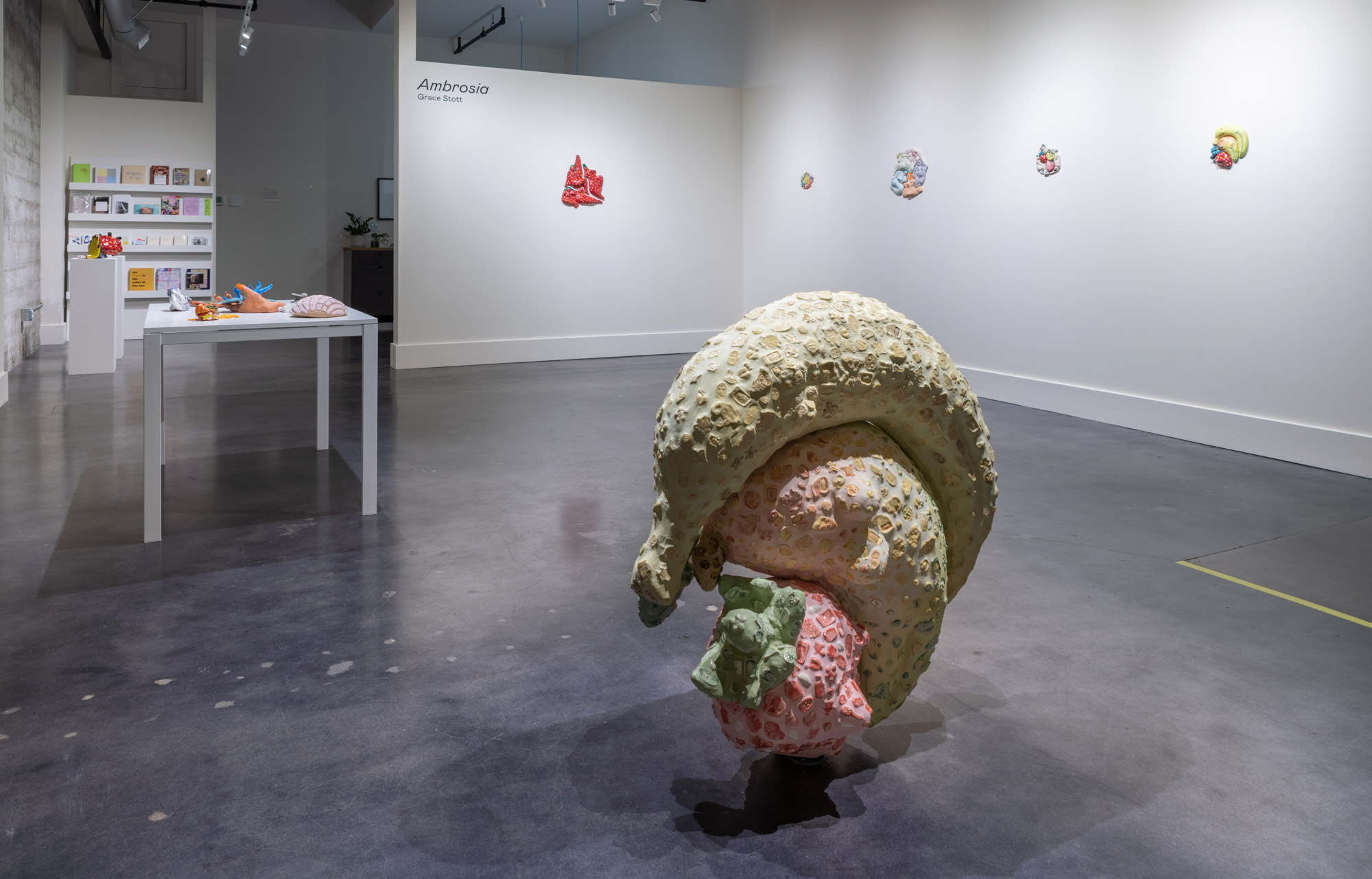 Photo courtesy Mario Gallucci © 2020


(Portland, OR) Fuller Rosen Gallery proudly presents Ambrosia, a solo show of new work by Charlotte, North Carolina based artist Grace Stott. Stott's ceramic sculptures are an exploration of the body in relation to food. Her recurring fruit imagery results in a disturbing hyper-reality that is at once playful and existential. Glossy ceramic figures transformed into strawberries, bananas, and apples serve as the anthropomorphized inhabitants of Stott's feminine fantasy; a surreal millennial world where every woman is a Venus that emanates abundance, luxuriance, and joy.

Ambrosia will run through November 19, 2020.

Opening weekend October 15 - October 18, 2020 from 12 pm - 5 pm

Email fullerrosen@gmail.com to schedule a viewing appointment or stop by during open gallery hours.

In Ambrosia, Grace creates a sugar-coated utopia of fruits and recognizable, sometimes humorous, commercial imagery. The curvaceous fruit-ladies don checkerboard slip-on Vans, or a pair of iridescent sunglasses; her large mosaic sculpture likened to covering your favorite notebook in Lisa Frank stickers. In the back of the gallery, Grace's work exists as a picnic-like tableau. A ceramic hand dives into a bag of Flamin' Hot Cheetos atop a gingham blanket, while a half-eaten concha pays homage to her Tex-Mex roots.

Grace's expression of womanhood is as fantastical as it is personal. After a years-long struggle with infertility, she became attracted to fruit imagery as a symbol of fertility and abundance. The resulting works exist as fertility statues, making reference to a long history of the feminine body as fruitful and productive, but also made strange and hybridized. The positioning of her mythological fruity women create the kind of sensuous, swirling movement that one might find in a Peter Paul Rubens painting; cherubim and all.

During a time when closeness and intimacy are off limits, Stott's nestled figures provide a welcome reprieve from societies' collective isolation. Her work in Ambrosia is a joyous celebration of sweetness, femininity, and weirdness; a momentary escape into a bright, fruity paradise.




Grace Stott

(b. 1990, Princeton, NJ, she/her) Grace Stott is a graduate of Tufts University and SMFA with additional educational experience at CalArts. Grace's work has shown in numerous galleries and art spaces around the United States, including Redux Contemporary Art Center, Charleston, Wassaic Project, New York, and Goodyear Arts, Charlotte. Grace was a 2017 artist-in-residence at Bunker Projects in Pittsburgh, PA, and is an active member of the Goodyear Arts Collective; an artist-led non profit residency. In conjunction with her studio practice, she has organized curatorial and community projects. Her work can also be seen in various public art installations around Charlotte, NC.