A Thousand Cuts
B. G-Osborne
November 16, 2019 - January 10, 2020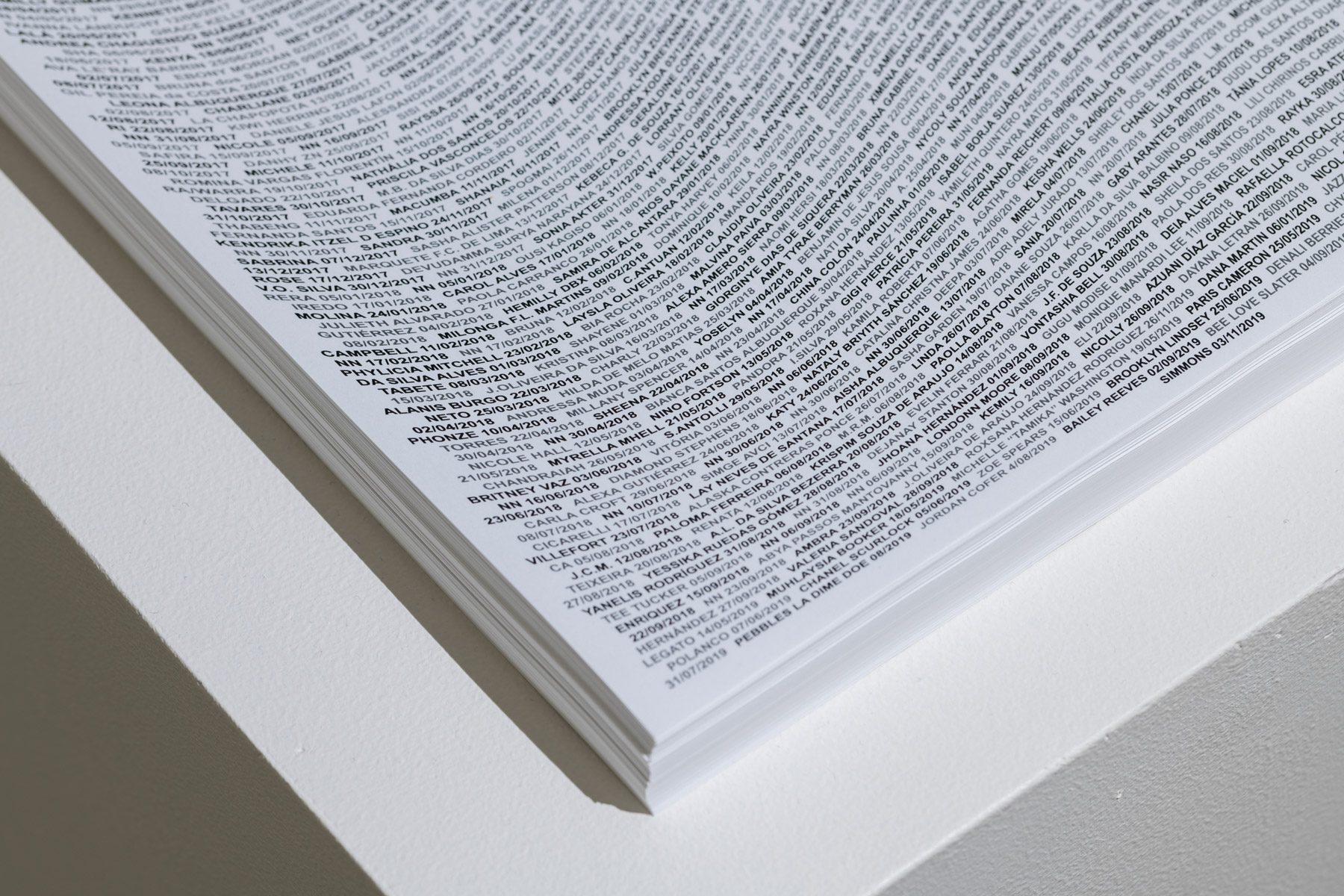 Photos courtesy Mario Gallucci © 2019


A Thousand Cuts is a three-channel video montage of cisgender actors playing trans characters in popular film and television. The crescendo-like composition, leading from humorous to violent, barrages the viewer with the reality of the misrepresentation of trans identities and narratives. This ongoing misrepresentation gives the dominant culture an excuse to perpetuate physical violence against trans individuals – especially black trans women. A Thousand Cuts is part of a larger installation... that will commemorate the thousands of trans people who have been taken from our communities.

Osborne's work in A Thousand Cuts addresses the misrepresentation of trans people in film and television and the ongoing reality of violence that transgender/transsexual people encounter. The three-channel video installation is comprised of appropriated footage from 48 films, 34 television series, and one music video spanning the 1990s to the present day. The installation also includes a poster which lists all the documented trans people who have been murdered since 2016 and an interactive chain-link sculpture; audience members are encouraged to attach mementos to the piece and activate the memorial. A Thousand Cuts opens the door and forces audiences to confront transphobia not only in mainstream media, but in their everyday lives.

…

As a transmedia artist, I continuously attempt to creatively unpack and share my relationships with fluctuating gender embodiment, white settler privilege, queerness, and mental illness. My practice is physically flexible while conceptually grounded in openness about my experiences and identity. Through my work and everyday interactions, I aim to contribute to the growing repertoire of gender variant narratives and deconstruct problematic representations of gender variant identities in popular culture and institutional spaces. My practice is concerned with using accessible mediums and materials.






B. G-Osborne
B. G-Osborne
(b. 1991, they/them) is a gender variant settler of Scottish and British descent originally hosted on Treaty 20 territory/Southern Ontario, currently working in Tio'tia:ke/Montréal.
Osborne's ongoing projects seek to address the complexities and revisionary potential of gender-variant representation/embodiment, and unpack their experiences with mental illness and well-kept family secrets. They place great importance in showcasing their work in artist run centres and non-commercial galleries across Turtle Island. Osborne is the winner of BlackFlash Magazine's Optic Nerve Image Contest and is currently a Masters of Information Studies candidate in the Archival Studies program at McGill University.

A Thousand Cuts is supported by the Canada Council for the Arts and funded in part by the Regional Arts & Culture Council.